Nestled in the hills of north Georgia, Tall Tales Family Farm is a small acreage farm committed to good stewardship of the land, organic farming, and finding new ways to promote health. It also provides an ideal atmosphere for creative endeavors.
The farm is managed by Charlene DeWitt and Jen Dean with support from Bill DeWitt.
On the farm we pursue our desire to raise and train equines; grow organic vegetables and herbs, specifically herbs used for pet health; promote the use of essential oils and other natural remedies; and produce superior compost using our self-built compost processing facility which fully cures in 60 days. Worm castings can be added to our compost to create a supercharged and highly effective natural fertilizer.
We are blessed with many pets at Tall Tales Family Farm: Sunny, the golden pony; Nellie Bly, Fable, Story and new foal Yarn, our mammoth donkeys; Chocolate Chip, a most adorable spotted mini-donkey; Zsa Zsa, and her brood of laying hens; Webster and his harem of three miniature call ducks; the pre-requisite farm cat, Riddle; and three barking miniature schnauzers, Gracie, Lucie and Gunner.
This beautiful site has proven fertile ground for creative endeavors. Most notable, Charlene DeWitt, a professional writer and editor, has recently published two new children's books. Signed copies of "The Frog Along Party" and "Kerchoo the First Easter Bunny" are available by contacting the author. Coming soon... "A Place For A Face." See more under 'Books" tab.
YARN, FOALED APRIL 2014
Fable, Yarn's Happy Mom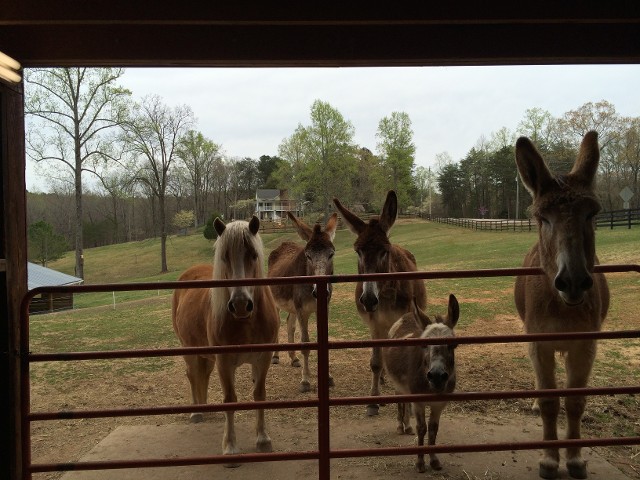 NOVEL, BORN 9/11/2014, WITH BROOK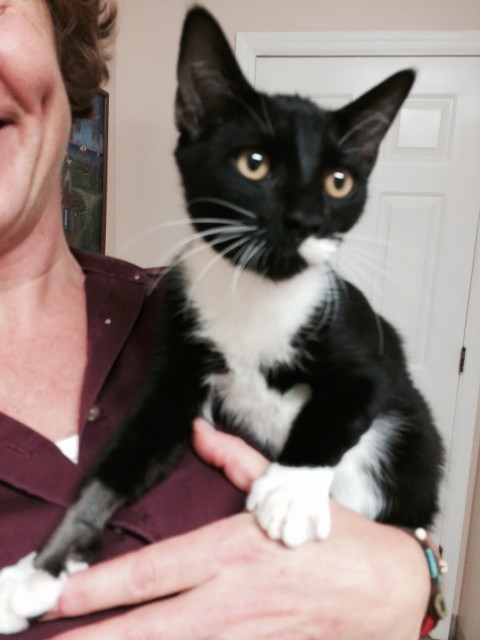 RIDDLE, AT 6 MONTHS
RIDDLE, NOVEL'S BROTHER,
FED BY A FRIEND FROM IDAHO. See the ducks?